Do you know the Prime product by famous Youtubers Logan Paul and KSI?
The specially formulated drink is full of electrolytes and essential vitamins, making it an ideal choice for anyone who wants to be in top shape.
You don't have to wait – try Prime Hydration Drink today and feel the difference yourself. Whether you're hitting the gym or needing a kick, Prime is the perfect choice to maintain your performance.
CATEGORY
Hydration Drinks, Energy Drinks
Go on an incredible flavor ride with our newest drink, PRIME by Logan Paul and KSI.
Imagine a combination of refreshing fruit, sweet exotic notes and juicy fruits – all with a precisely measured intensity that will take your breath away. Every sip of PRIME takes you to a new dimension of an unforgettable experience.
And that's not all! PRIME will win you over not only with its irresistible taste, but also with its benefits. Each bottle contains a high concentration of vitamins and antioxidants to support your health and vitality. PRIME was developed to combine great taste and functionality. With distinctive flavors to help refresh and replenish energy, PRIME is the perfect boost for any occasion.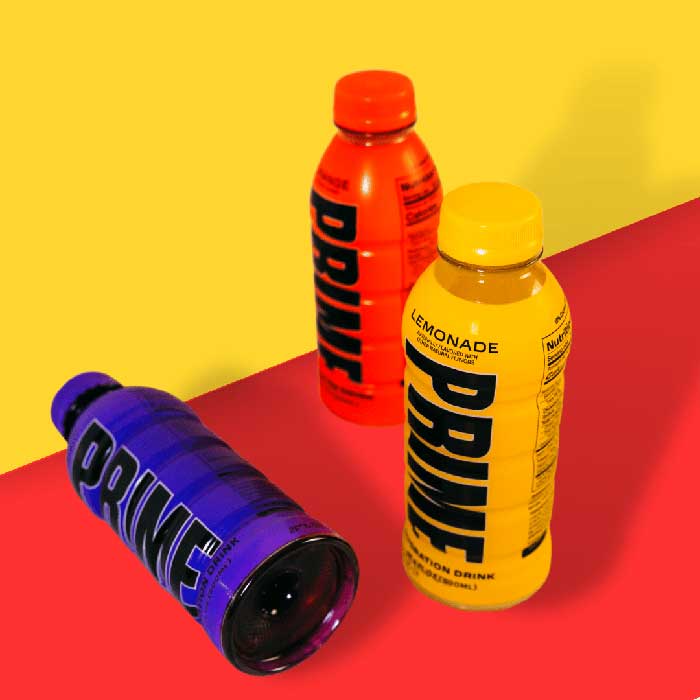 CURRENTLY ONE OF THE HOTTEST BRANDS
PRIME Limited Editions, Energy, Powder,...
We provide varieties of Prime drinks: Prime Hydration Drink, Prime Hydration+ Powder, Prime Energy Cans and limited editions as Primne Glowberry, Prime Lemonade.