Hello Meiji Panda biscuit is a beloved snack made by the renowned asian confectionery company, Meiji. These biscuits are shaped like adorable pandas and have been a hit with snack lovers of all ages for many years.
They are made with natural cocoa powder, premium wheat flour, and other high-quality ingredients, resulting in a rich, chocolatey taste that is both sweet and satisfying.
Aside from their delicious taste, one of the reasons why Hello Meiji Panda biscuits have become so popular is their fun design. The biscuits are carefully crafted to resemble cute pandas, making them an instant hit with kids and adults alike. They are also conveniently packaged, making them a great snack to enjoy on the go or to share with friends.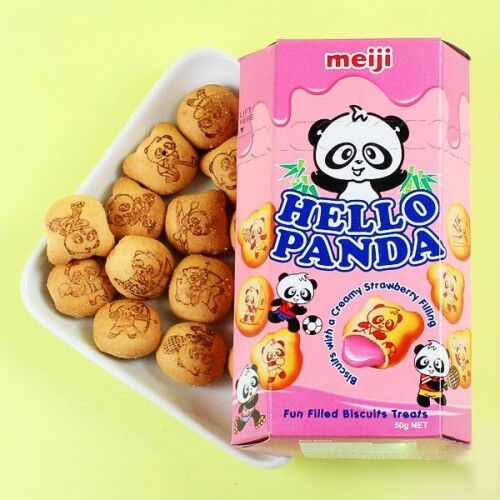 Meiji Panda biscuits come in chocolate, strawberry, and matcha flavors, each with a unique taste profile. Chocolate is the classic flavor loved by many, while strawberry is sweet and tangy. Matcha offers a new taste experience, blending the rich flavor of green tea with the sweetness of chocolate.