Takis are a popular brand of rolled corn tortilla chips that have taken the snacking world by storm. These spicy and crunchy snacks are known for their bold and intense flavors, and are a favorite among those who love spicy food. With a variety of flavors to choose from, including the iconic "Fuego" flavor, Takis are the perfect snack for anyone looking for a spicy and satisfying treat.
One of the things that sets Takis apart from other snack chips is their unique texture. Unlike traditional potato chips, which are thin and crispy, Takis are rolled into a tube shape, giving them a crunchy and satisfying texture. This, combined with their spicy and bold flavors, makes Takis a favorite among snack lovers around the world.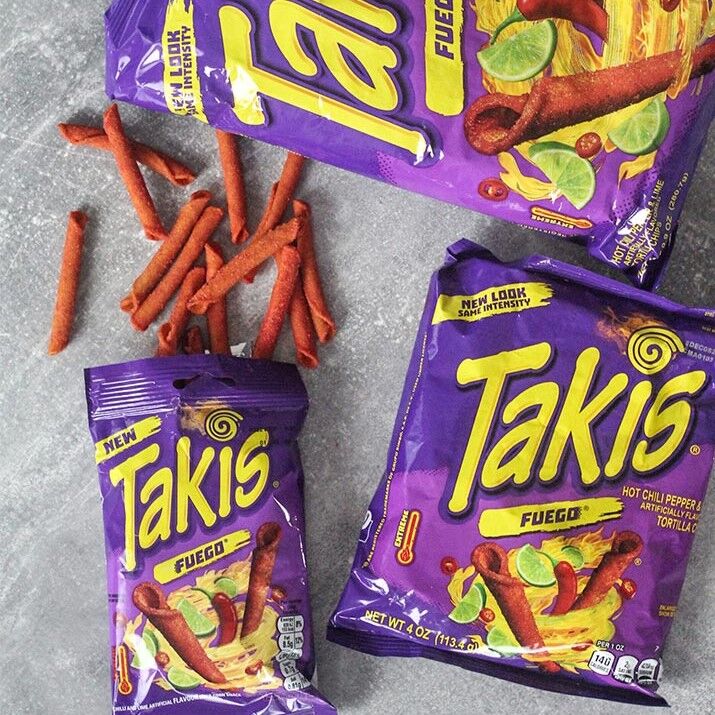 Spicy and crunchy rolled corn tortilla chips
Takis is available in a variety of bold and intense flavors. Some of their most popular flavors include "Fuego," "Nitro," "Zombie," "Salsa Brava," and "Xplosion." With their unique texture and spicy flavors, Takis are a favorite among snack lovers around the world.