Cheetos is a beloved snack food brand known for their iconic cheesy, crunchy snacks. These puffy, finger-licking treats come in a variety of flavors, ranging from the classic Crunchy and Puffs to more adventurous and spicy options like Flamin' Hot and Jalapeño. Regardless of your taste preferences, there's a Cheetos flavor to satisfy your cravings.
Beloved snack brand for over 70 years
Cheetos have been a beloved snack brand for over 70 years and have become a staple in households worldwide. From the classic Crunchy Cheetos to the more recent additions like Flamin' Hot Limón, Cheetos' commitment to innovation and flavor experimentation has made them a favorite among snack food enthusiasts.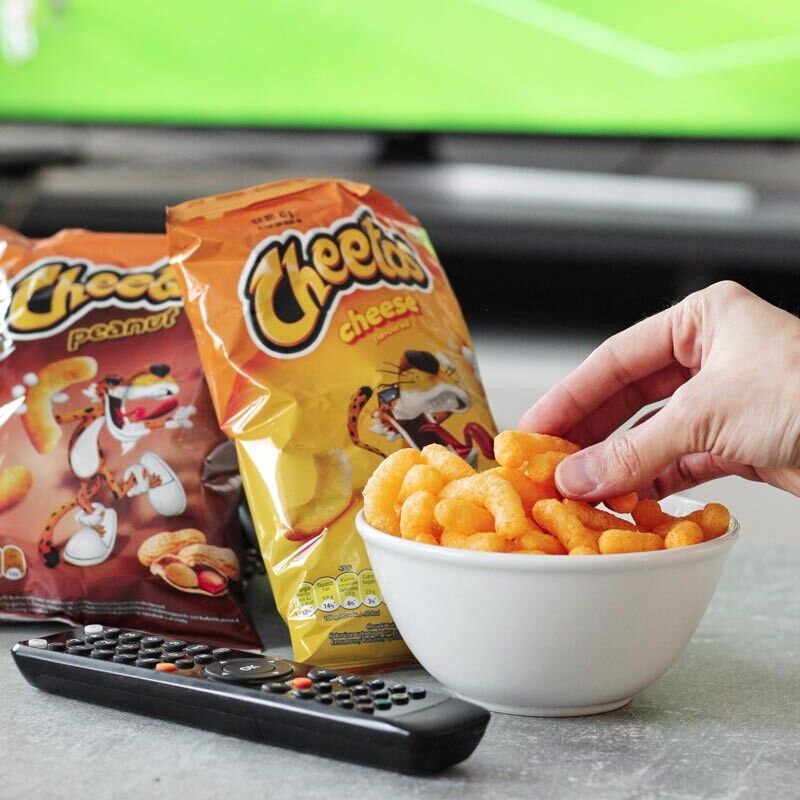 LOVED BY PEOPLE OF ALL AGES
Irresistible cheesy taste
Cheetos offers a wide range of bold and unique flavors, including classic options like Crunchy and Puffs, and spicy varieties like Flamin' Hot and Jalapeño. They also introduce new limited-time flavors like Sweetos Cinnamon Sugar, catering to adventurous taste buds. With its diverse flavor offerings, Cheetos is a go-to snack brand for those looking for something cheesy and crunchy.