Pocky is a popular Japanese snack that has become a global sensation. Made by Glico, Pocky features a long, thin biscuit stick that is coated in a deliciously sweet and creamy frosting. With a crispy texture and a wide variety of flavors to choose from, Pocky is the perfect snack for any occasion.
Pocky is perfect for those who enjoy a quick and tasty snack on the go, or for those who want to satisfy their sweet tooth. It's also great for sharing with friends and family, and for adding a little bit of fun to any occasion.
COUNTRY
Thailand & Indonesia
Pocky consists of thin, crisp biscuit sticks that are coated with a layer of sweet and creamy chocolate, strawberry, matcha, or other flavors. The name "Pocky" comes from the sound that the sticks make when they snap in half. It has become a beloved snack around the world, thanks to its unique taste and fun-to-eat design.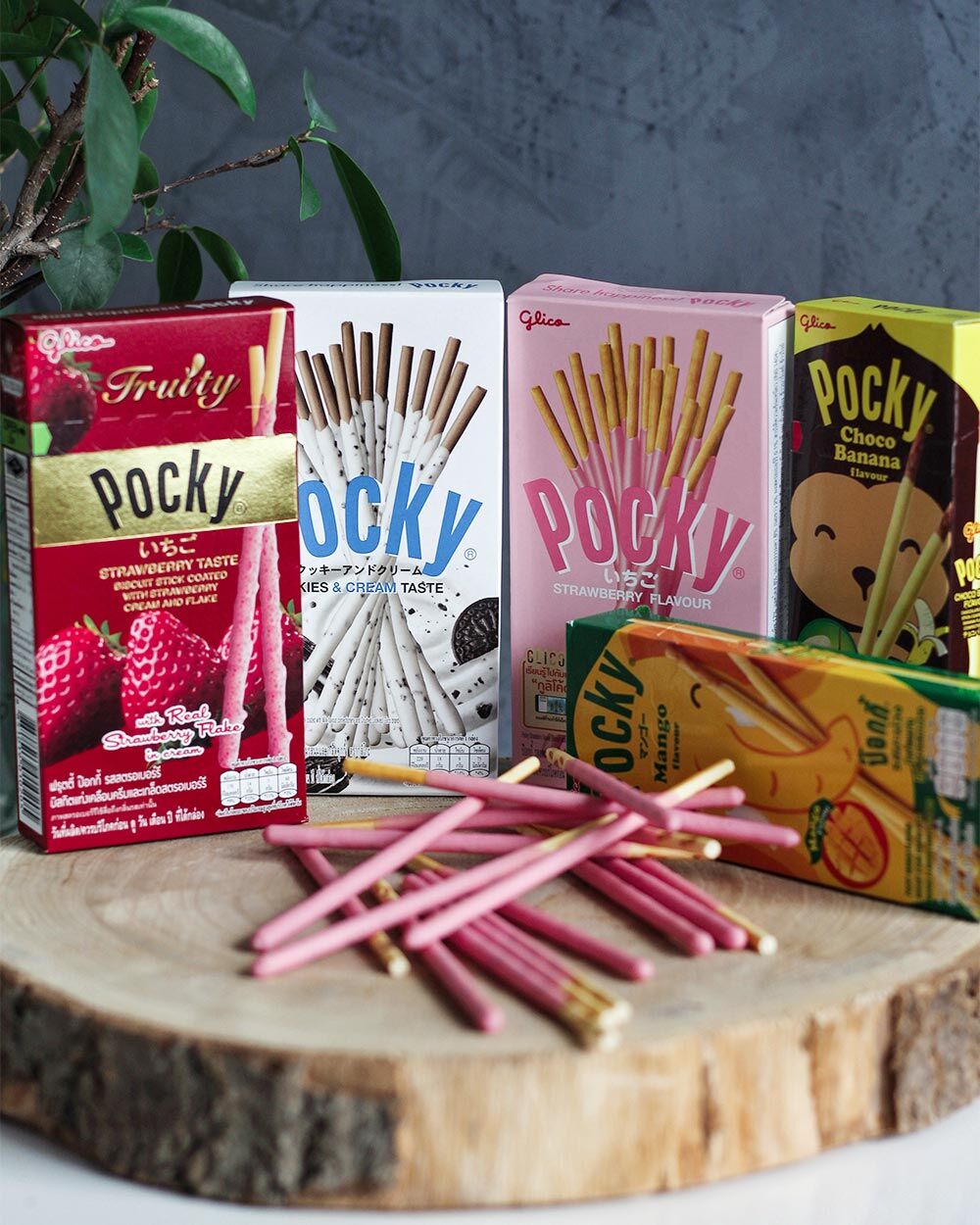 POCKY THE BLOBAL SENSATION
Thin, crisp, coated biscuit sticks
Pocky comes in a range of flavors to suit every taste. Some of the most popular flavors include chocolate, strawberry, matcha, cookies and cream, and banana chocolate. Each flavor has a unique taste that is sure to satisfy your sweet tooth.