Welcome to Koala's March – the beloved snack that has been delighting taste buds for over 30 years!
Koala's March is a beloved snack that's been enjoyed for generations. These bite-sized biscuits are packed with a delicious filling, making them the perfect snack for any time of day. With their cute koala-shaped design and unique packaging, Koala's March have become an iconic snack that's adored by people of all ages.
Crunchy Koala-shaped biscuits
Made with high-quality ingredients, Koala's March biscuits come in a variety of flavors, from classic chocolate to fruity strawberry. Each bite is a delightful combination of crispy biscuit and creamy filling, creating a satisfying snack that's perfect for satisfying cravings or sharing with friends. Whether you're looking for a tasty treat to enjoy on the go or a fun snack to share with loved ones, Koala's March is the perfect choice. Try them today and experience the magic of these cute and delicious biscuits!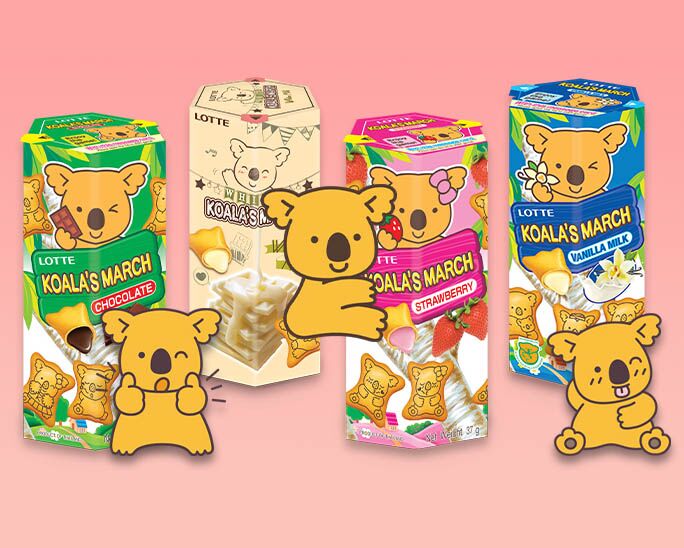 KOALA'S MARCH FILLED BISCUITS
Irresistible blend of crispy biscuits and creamy filling
From the playful packaging to the mouth-watering taste, Koala's March is a treat that everyone will love. Koala's March flavors include chocolate, strawberry, vanilla milk, and white milk & cream cheese.