KitKat is a chocolate-covered wafer bar owned by Nestlé. It is a popular snack that is loved by people all over the world. Nestle has released a variety of limited edition KitKat flavors and styles, making it a fun and exciting treat to try out different flavors from different countries.

With new flavors and limited editions being released regularly. Some popular KitKat flavors include green tea, strawberry cheesecake, and even wasabi, among many others.

Limited KitKat from all over the world
Looking for unusual flavors and unique package variations of KitKat? Look no further! We offer a limited selection of KitKat from all over the world, including rare and hard-to-find flavors. Whether you're a collector or just a fan of the brand, our selection of limited KitKat flavors and unusual packing is sure to impress. Get them while they last!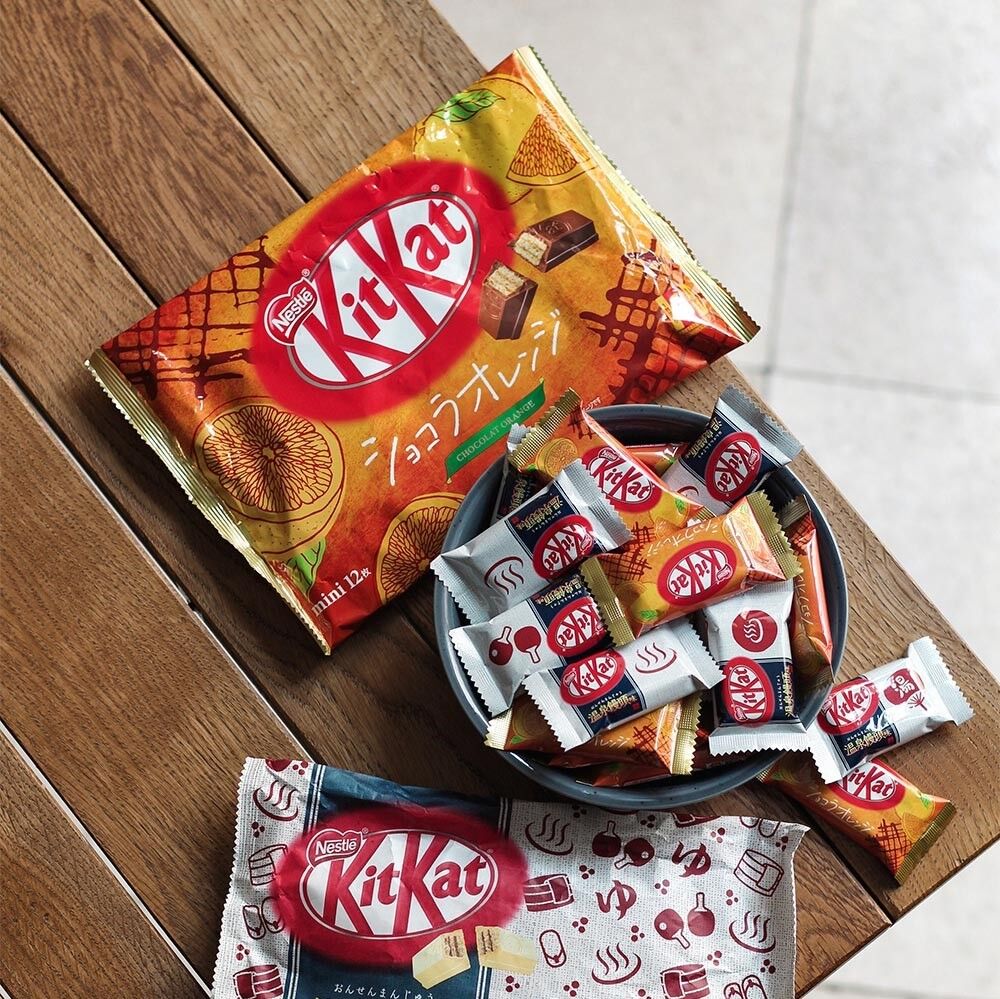 Looking for unusual flavors and unique packaging?
If you would like to add limited seasonal flavors of KitKat to your listing, you'll need to act fast. These unusual flavors such as KitKat Wasabi or Sparkking Wine are only available for a short period of time, and once they're gone, they're gone for good. So keep an eye out for these unique flavors and add them to your listing before they're gone!