Hershey's is a well-known American brand that has been satisfying sweet cravings since 1894. The company offers a wide range of delicious and high-quality chocolate products that have become a staple in households all over the world. Hershey's products are made from premium ingredients and are available in a variety of flavors and sizes to suit every taste and need.
Hershey's - the iconic chocolate brand
One of Hershey's most popular products is its classic milk chocolate bar. Made from a unique blend of milk, sugar, and cocoa, this chocolate bar has a smooth and creamy texture that melts in your mouth. It's perfect for snacking, baking, or gifting to someone special. Hershey's also offers a range of dark chocolate, white chocolate, and flavored chocolate bars, so you're sure to find something that suits your taste buds.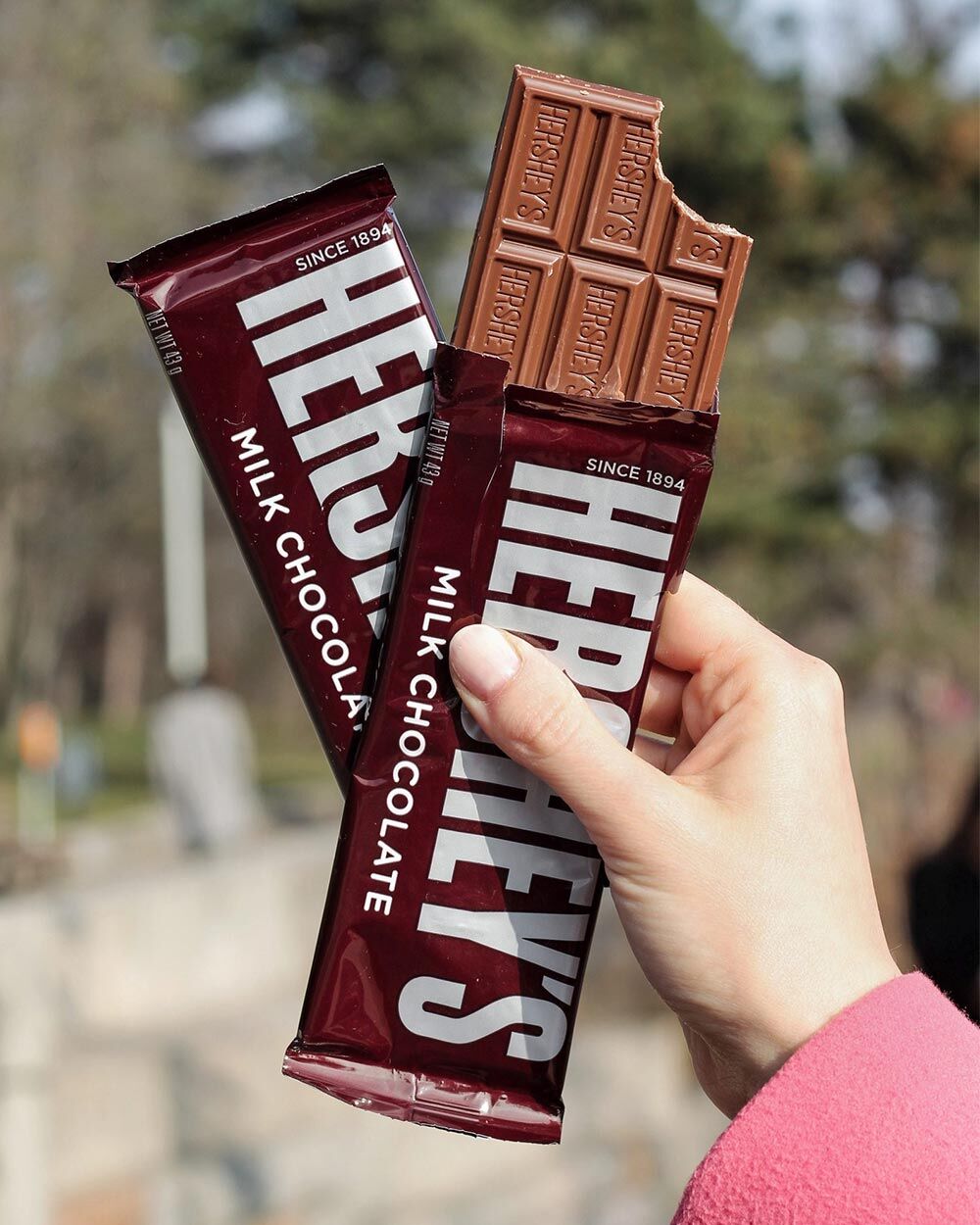 HERHEY'S - NOT ONLY THE CHOCOLATE BAR
From classic milk chocolate bars to unique products
Hershey's has something for everyone. In addition to its chocolate bars, Hershey's also offers a variety of other chocolate products, including Kisses, Hershey's syrup, and other chocolate bars. These products are made with the same high-quality ingredients and attention to detail as Hershey's classic chocolate bars.