Coca-Cola is a carbonated soft drink produced by The Coca-Cola Company. It was first introduced in 1886 in Atlanta, Georgia, USA, and has since become one of the world's most popular and recognizable beverages.
Coca-Cola is made from a secret formula that includes carbonated water, high-fructose corn syrup or sugar, caramel color, caffeine, phosphoric acid, natural flavors, and artificial flavors. It is sold in various sizes and packaging options, including cans, glass bottles, and plastic bottles, and is available in over 200 countries worldwide.
Limited Coca Cola from all over the world
Looking for unusual flavors and unique package variations of Coca Cola? Look no further! We offer a limited selection of Coca Cola from all over the world, including rare and hard-to-find flavors. Whether you're a collector or just a fan of the brand, our selection of limited Coca Cola flavors and unusual packing is sure to impress. Get them while they last!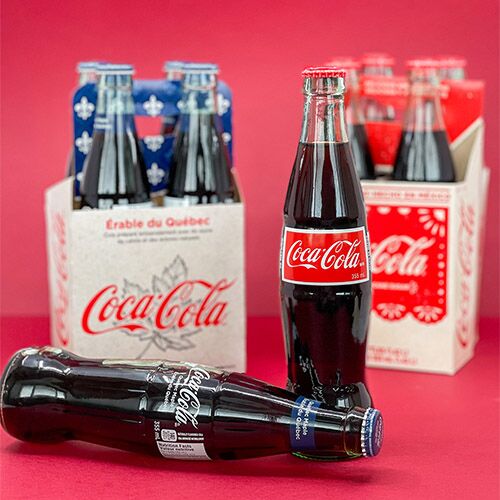 Looking for unusual flavors and unique packaging?
If you would like to add limited seasonal flavors of Coca Cola to your listing, you'll need to act fast. These unusual packaging such as Coca Cola Starlight or Coca Cola Byte are only available for a short period of time, and once they're gone, they're gone for good. So keep an eye out for these unique flavors and add them to your listing before they're gone!