Lotte Toppo is a delectable snack that you can enjoy anytime and anywhere. This crispy and crunchy snack features a crispy biscuit exterior that is filled with a luscious chocolate cream. The unique shape of the snack, resembling a straw, makes it convenient to munch on and enjoy. The biscuit shell is thin enough to allow the smooth chocolate cream filling to shine through, making each bite a delightful experience.
Toppo, the crispy and crunchy snack
What sets Toppo apart from other snacks is its fun and playful packaging. The snack is presented in a long tube with an easy-to-open top, making it a perfect snack to share with friends and family. With its delicious taste, convenient shape, and playful packaging, Toppo is the perfect snack for any occasion, whether it's a quick snack during a break, a fun snack to share during a movie night, or a treat to reward yourself at the end of the day.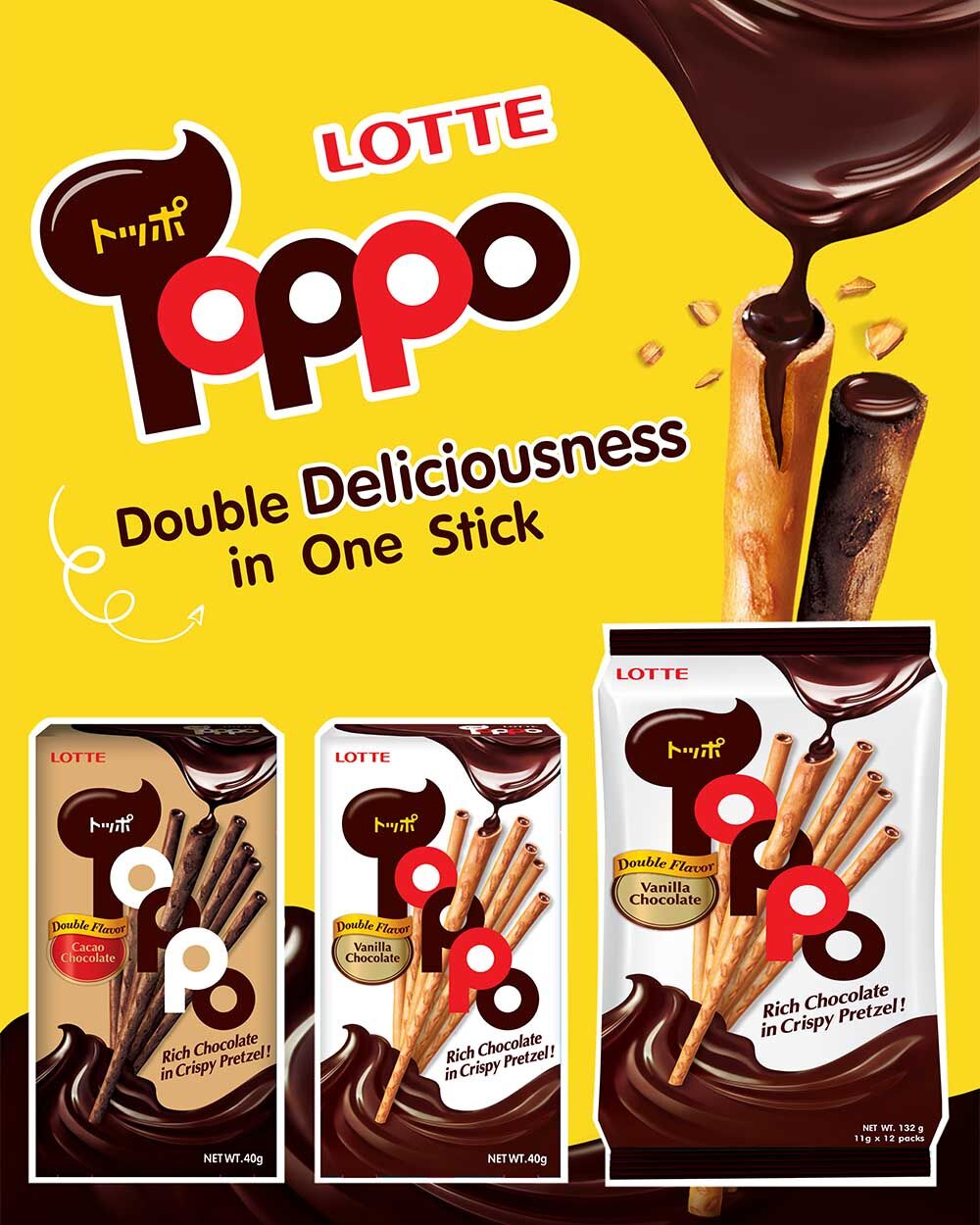 CRUNCHY FILLED TOPPO STICKS
Each flavor has its own unique character and taste
Toppo is available in a variety of flavors to suit different taste preferences. Vanila chocolate is the classic flavor, but there are also vanilla strawberry and cocoa chocolate.